Value Dumpsters can take care of your landscape debris removal and disposal needs in the Orlando area. Projects in and around your yard or business can result in a lot of rubbish that needs to be removed. We have provided rental roll-off dumpsters for a variety of residential and commercial customers for many years. Value Dumpsters has several different sizes of dumpsters, from 10 yd to 20 yd, to assist you in removing and disposing of landscape debris such as shrubs, bushes, and trees limbs.
In most cases, we can provide same day service, six days a week and at a low, competitive rate. Our flat rate includes delivery, rental period, pick-up, and dump fees. We will work with you to determine which size dumpster you will need, and help you manage every detail of your project. Value Dumpsters will even put down wood boards in your driveway so there is no damage from the dumpster placement. When you are done with your clean-up, we will be there in no time to remove the dumpster and dispose of the landscape debris. We have been serving Central Florida and Orlando with landscape debris removal and disposal for over 30 years, and our customers' satisfaction is our top priority.
Value Dumpsters is licensed and insured and promises to provide dependable care and service at an excellent value. Contact Value Dumpsters for all of your landscaping debris removal and disposal needs in the Orlando area.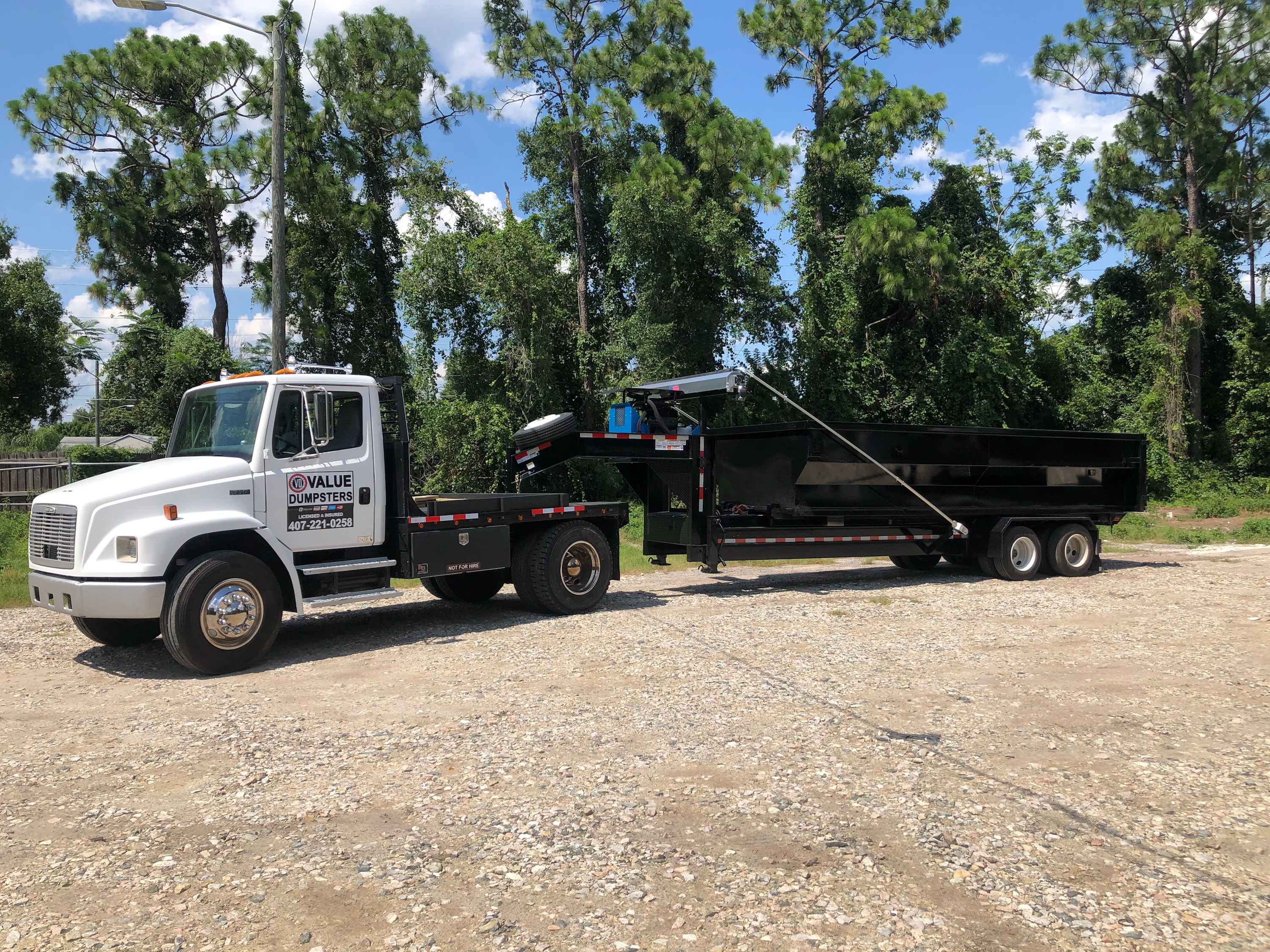 Ready to Rent a Dumpster?